OBITUARY
Elizabeth Margaret Dale
May 22, 1925

–

November 16, 2022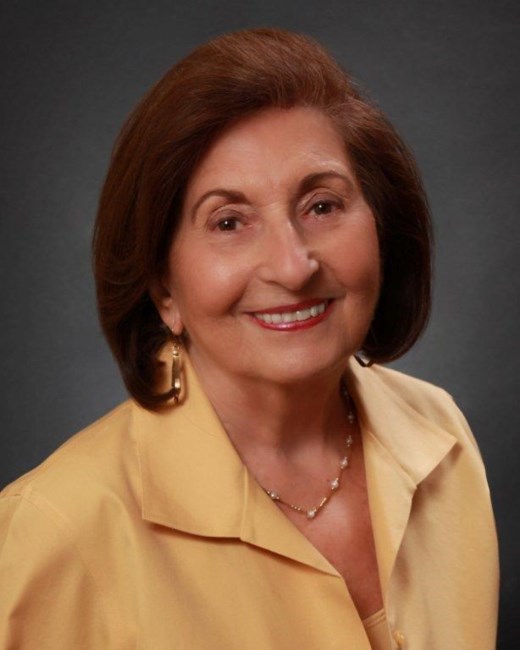 Elizabeth Mary Margaret Kolisch Dale May 22, 1925 – November 16, 2022 On Wednesday, November 16, 2022, our beloved mother, Elizabeth M. Dale passed away. She was attended to by family and caregivers in her final weeks as her health declined, and she spent her last day with her children watching over her. She was 97. Elizabeth Mary Margaret Kolisch Dale was born on May 22, 1925, in Surany, Slovakia to Frank Kolisch and Laura Miklossy Kolisch. Her father was a Czech Jewish businessman, and her mother came from a Hungarian Catholic family. Elizabeth and her sister Eve had a wonderful early childhood in Slovakia. Together they tended to their dogs and horses, skied the Tatras and attended boarding school in England. Elizabeth became fluent in Slovak, Hungarian, German, and English. Life began to unravel in 1938 when rumblings of the war to come persuaded her father to send his girls to Switzerland. Elizabeth was 13 years old. In 1939, Germany invaded Czechoslovakia and Frank Kolisch left his homeland and emigrated with his daughters, to what he thought would be the safety of England. Elizabeth's mother chose to stay behind, unwilling to believe that the family's way of life would be torn apart. She was wrong, and by 1945 most of the Jews in Czechoslovakia, including Elizabeth's Jewish relatives, had been killed in the Holocaust. Elizabeth never saw her mother again. As history shows, London in 1940 was anything but safe when the Blitz began. Once again, Elizabeth and her sister were sent away to school, this time to Wales, to escape the daily German bombings of London. After the war, Elizabeth settled back in with her father and sister in London. She would describe with joy her remembrance of the end of the war and dancing in the streets on VE Day. Elizabeth graduated from the University of London with a degree in Chemistry. Her first job was at Max Factor where she created lipsticks. On a summer holiday in Austria, Elizabeth met and fell in love with Alfred George Dale, a student at Exeter College, Oxford who was doing a summer program in Perugia, Italy. After Al's graduation from Exeter, he was awarded a fellowship to the University of Texas for graduate studies, and the now-married couple left England for Austin. Nothing had prepared these two for life in Texas. Austin, in 1951, seemed provincial to Elizabeth unlike Al, who loved it and soon felt at home. In her later years Elizabeth would say how happy she was to have landed in Austin, but she never gave up her European and British sensibilities, incorporating them into her new life and the way she raised the two Texans to whom she gave birth. Together with their children, Judy and Bobby, Al and Elizabeth settled into a quiet academic life. Elizabeth began working as an office manager for a cardiologist and eventually spent over 25 years in the medical profession. Elizabeth Dale was fiercely independent and a force to be reckoned with. The tumult of her growing up years; the war, the Holocaust, the heartache of losing her mother shaped her in ways that would make the latter part of her life a triumph. If one's worth is measured by the work it takes to pick up and carry on, to build something, lose it and rebuild it better, to not just instill but to practice love and devotion to family, then Elizabeth was rich beyond measure. After the breakup of her marriage, she left her job in the medical profession, earned her real estate license and had a successful career in real estate with Keller Williams that spanned almost 40 years. In addition to working as an agent, she invested in real estate, losing much of it in the bust of the 1980s. But it was not in Elizabeth's nature to give up, and she slowly rebuilt her portfolio. This was a source of great pride to her, and it allowed her freedom and independence. A life-long learner, Elizabeth embraced all things new. She was never afraid of texting, emailing, Apple Watches or social media. While she didn't always use them correctly, wacky posts and messages showed up with some frequency, she used them enthusiastically. She also had an enduring interest in politics and her last act, as a member of the community, was to vote three weeks ago. Our mother's notable frugality was contrasted with incredible generosity to her family. One of her long-time pleasures was taking the family to Port Aransas each year. She loved Christmas and family birthdays, and she was always ready to celebrate and give generous gifts. One of her traditions was making Christmas cookies, which she shared with her granddaughters as they grew up. Elizabeth also loved dancing, playing bridge, swimming, spending time with friends and family, babysitting grandchildren, and attending family dinners. She was devoted to healthy eating and regular exercise and maintained a trim and well-coiffed appearance her whole life. She was a playmate for the grandchildren and delighted in looking after them; reading, playing cards, attending tennis matches and giving advice. Elizabeth was passionate about saving and investing and even in her 97th year she continued to offer advice and look for investment opportunities that would benefit her grandchildren and great grandchildren. Elizabeth leaves her children, Bob Dale and wife MariCarmen, Judith Dale and partner Greg San Marco to mourn her passing. Our own children, her grandchildren, Kate and Lila Vitek, Alex Dale and wife Minela, and Chris Dale mourn the loss of their Mimi, as do our children's children, her great grandchildren, Sage, Kaden and new baby Emma. Mimi loved each one unconditionally, picking them up when they fell and rejoicing in their accomplishments. The Dale blended family, Nell, June, Sue, Sarah and their spouses, their children, Becca, John Robert, Jimmie, Kit and their spouses also mourn, as well as the Corona family. Elizabeth was particularly close to MariCarmen's mother, Amelia, and loved being included in Thanksgiving gatherings hosted by Amelia and Terry Pitchford, Christmas Eve's hosted by Alexandra Corona and Faustinus Deraet Van Regemorter, and New Year's Eve's hosted by Javier Corona. The love and inclusion the Dales and Coronas offered was warmly received and reciprocated. Special thanks to Ariane Monsivais for your loving care of Elizabeth. We are comforted knowing that Elizabeth had a long and interesting life well lived. She made a difference in this world, she loved and was loved, and she will never be forgotten. Elizabeth had many charities and causes she supported including Austin Pets Alive, Meals on Wheels, and Habitat for Humanity.
See more
See Less
Services
No services are scheduled at this time. Receive a notification when services are updated.
RECEIVE UPDATES
In Memory Of
Elizabeth Margaret Dale
Help tell the story of your loved one's unique life. Leave a memory or share a photo below to show your support.