OBITUARY
Ms. Charlotte J. Dunning
January 31, 1943

–

January 27, 2023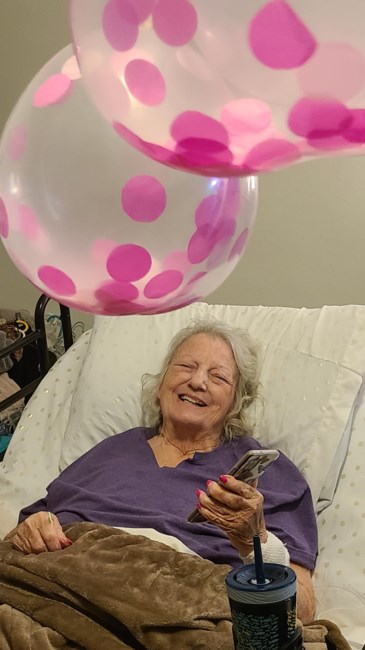 "Seeing is believing." For many, those words simply represent a motto. But for Ms. Charlotte J. Dunning, it summarized in every way who she was. She was modest, quiet and observant, taking in everything around her and always thinking before acting. She was a realist, someone who was efficient and practical in everything she did. She was a friendly person who truly cared about those around her.       Charlotte was born on January 31, 1943 at Mercy Hospital in San Diego, CA. She was the daughter of Chester and Edythe Czekala. Raised in San Diego, CA, she was brought up to be tolerant and trustworthy. As a child, she learned to be conscientious, responsible and punctual. These were all traits that she would carry with her throughout her life.       Growing up, Charlotte was one of those children who didn't need to be in the center of a whirlwind of activity. She was content to entertain herself. Charlotte was never pushy when it came to games and other activities, but rather, she was able to enjoy the pure fun these could bring. In just about everything she did as a child, Charlotte was intent on pleasing both the adults and the other children around her. Charlotte took part in a number of activities as a child. She was a Brownie,. In her spare time she liked dolls.       Charlotte enjoyed learning. She always had a great memory and was particularly skilled at retaining factual information. Charlotte was generally quiet in class, learning best through observation. She often showed great concentration and was competent at completing the tasks at hand. Good with details, Charlotte was painstaking and accurate in her efforts. All of these talents culminated in a successful high school career. She graduated from Crawford High School in 1960. Charlotte enjoyed some courses more than others, having favorite subjects and teachers. Her favorite class in high school was English and Typing. National High School Honor Society all 4 years of High School.       Most folks would say that Charlotte was shy until they got to know her. Those who were privileged to know her well learned that she was a solid, good friend. Charlotte was reluctant to generalize about people, and she based her friendships on her personal experiences. Because of this, Charlotte best trusted those people that she truly knew. She was concerned about how those around her felt, and she always seemed to uncover the positive side of people. The friends that she made, Charlotte kept. While growing up, some of her best friends were Mary Ann and Gracie. Later in life, she became friends with Jeanette Bangs, Patty, Steve.       Charlotte was a good mother to her children. She had "old fashioned" parental values and could handle typical family conflicts in a fair and calm manner. She seemed to radiate an aura of warmth and caring to those around her, always thinking before acting. In addition, Charlotte was a master planner. No matter how hectic life around her might be, she seemed to know and track everyone's schedule.       If you gave Charlotte a deadline, she would meet it. At work, Charlotte was always on task. Without hesitation, Charlotte could adhere to any assignment and see it through to its completion. Her primary occupation was clerical. Retired as a Senior Transcribing Clerk for Juvenile Forensics. She was employed for The County of San Diego for over 30 years. During that time, Charlotte excelled in working with small groups in order to complete assignments. She was able to quickly grasp concrete ideas and could organize and plan the best way to accomplish things with remarkable consistency. Charlotte was good at staying on track and was considerate in listening to what others had to say. In this way, Charlotte had a true gift for being able to come up with practical resolutions to difficult problems. She was often the team member who managed to put forth a win/win solution for all parties. She could type over 100 wpm.       Charlotte liked to experience things first hand, in addition to simply learning about them. This quality influenced Charlotte's choice of leisure time activities. A methodical and patient worker, Charlotte preferred to set aside uninterrupted time to work on her hobbies. Her favorite pursuits were dolls, knitting, stamping and other papercrafts.       Due to her excellent organizational skills, Charlotte was a welcome addition to the professional and community organizations to which she belonged. Charlotte could bring established, successful methods to the discussion table, along with a generous helping of common sense. Charlotte was good at making and keeping schedules and never got bogged down in unnecessary details. In high school, Charlotte was a member of the National High School Honor Society.       An individual who respected and maintained traditional values, her faith was important to Charlotte. Her compassion, consideration and sympathy toward others was evident in her personal beliefs. She was a member of the Unitarian Church.       Charlotte loved her dogs. She had cocker spaniels and shitzus. Brandy, Daisy, Molly, Krissy and Chelsea her shitzu is 11 years old. Charlotte was as loyal to her pets as they were to her.       When Charlotte's retirement finally arrived in 2013, she was well prepared. She had taken the time to learn about her various options and chose her course wisely. Her new life involved relocating to La Mesa, CA.       Charlotte passed away at home on January 27, 2023 at Tijeras, NM at home from Cancer. She is survived by her 2 daughters Nancy and Melissa Novak, her granddaughter Brittany Frei and great granddaughter Zooey Frei. Services were held at La Jolla Shores.       It is said that some people can't see the forest for the trees. Charlotte was able to focus on each individual tree, tending to its needs, thus making the forest stronger as a whole. Charlotte was a trustworthy, pragmatic and sympathetic person, the kind of woman to whom everyone was drawn. She was thorough and practical. Charlotte Dunning was very literal with her words. You always knew where you stood with Charlotte. She will be missed.
See more
See Less
Past Services
Saturday,
February 25, 2023
Celebration of Life
In Memory Of
Ms. Charlotte J. Dunning
Help tell the story of your loved one's unique life. Leave a memory or share a photo below to show your support.